Deborah Clubb, Executive Director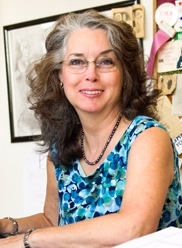 Deborah Clubb is executive director of the Memphis Area Women's Council and an award-winning advocate for women and survivors of violence. Deborah joined the Women's Council as executive director in 2004 after 25 years as a reporter and editor at The Commercial Appeal. She is a graduate of the Advocacy Learning Center, a national training program sponsored by the US Department of Justice, and earned her master's degree in journalism from Northwestern University.
The Women's Council is a non-profit organization dedicated to changing local policies to improve women's lives in health, education and economic self-sufficiency. Due to the epidemic levels of violence against women and girls, the Council has an ongoing strategic focus on the needs of survivors, on system change to increase prosecution of batterers and rapists, and to increase resources and community response to these crimes to victim/survivors and to perpetrators.
Deborah was appointed to Mayor Wharton's Memphis Sexual Assault Kit Task Force to address the city's more than 12,000 stored rape kits. She is now coordinator of the Memphis Says No More campaign – a prevention and awareness initiative that the task force will formally launch in June. She also serves on the county mayor's Victims of Crime Advisory League (VOCAL) and is a director of Memphis CrimeStoppers.
The Women's Council partnered with the task force to fund and create the Memphis Says No More campaign to raise awareness and prevention of domestic violence and rape and to connect local victims/survivors to help and healing. As coordinator of the campaign, Deborah oversaw scheduling of local celebrities and survivors for photography and filming for posters and video pieces, wrote website content and other materials.
Deborah also is creator of the awareness campaign, "Violence at Home. Victims at Work. Employers Confront Domestic Violence." She, along with help from her board, provides training for local employers and staff. The initiative has reached nearly 100 employers so far, equipping them to recognize domestic violence among co-workers and employees and to respond with compassion and guidance to local resources.
Deborah was named Victim Advocate of the Year in 2010 by the Shelby County Crime Victims' Center, the 2013 Voice for Victims honoree by the Tennessee Board of Parole and Department of Correction and was chosen by Mayor and Mrs. A C Wharton Jr. for the 2014 Ruby Wharton Women's Rights award.
At the Women's Council, Deborah created and coordinated the Erase Domestic Crime Collaborative to undertake community outreach and awareness; was a member of the Operation: Safe Community domestic violence initiative for four years, advocacy partner for Shelby County's Blueprint for Safety Adaptation and member of the Tennessee Economic Council for Women Foundation.
Deborah is a co-founder of Women of Achievement, a coalition of women and organizations that annually honors women of all races, creeds and backgrounds who take chances and change our world. In 31 years Women of Achievement has celebrated 227 individuals and two groups during National Women's History Month and captured their stories in three volumes of essays.
Board
Bettye Boone
Judy Card
Carol Danehower
Erma Elzy
Lily Mastron
Cathy Meredith
Glenda Moses
Linda Pelts
Catherine Turner