January 30, 2020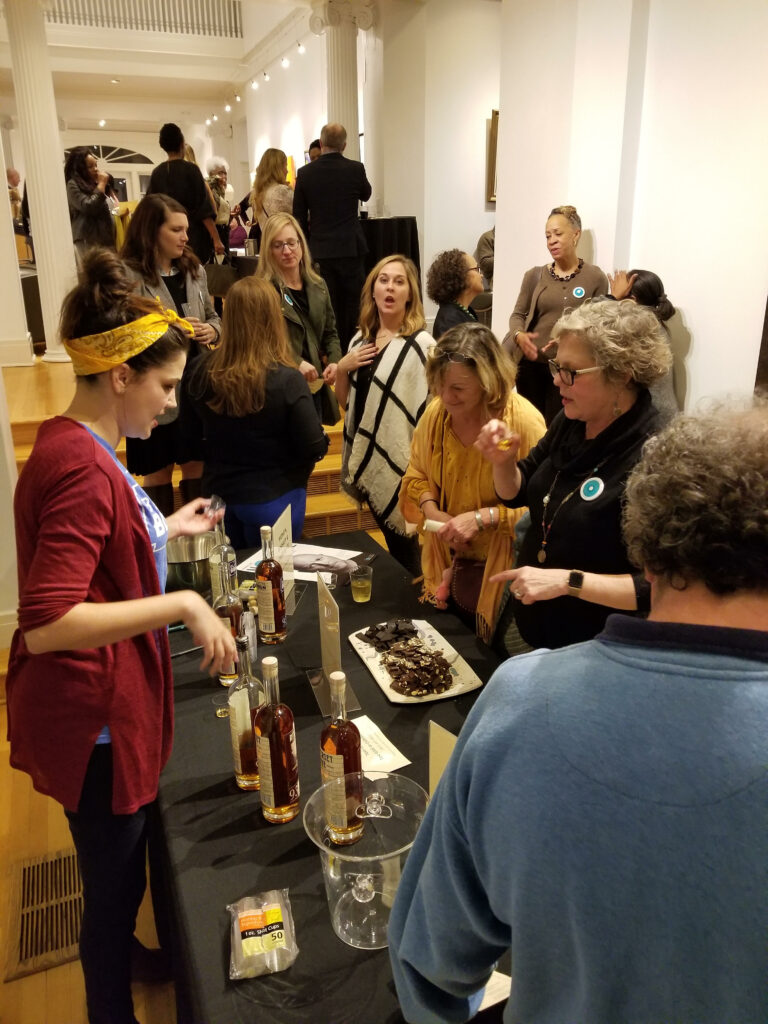 More than 120 women and several "woke" men joined Memphis' own master distiller and a powerful survivor of violence for a party in support of women's advocacy at ANF Architects earlier this year.
Alex Castle, master distiller at Old Dominick, and her crew served whiskey at their station, one of four that greeted guests at the Women, Whiskey and Chocolate party on Jan. 30. Other tables featured George Dickel. Riverset Rye, Blue Note Bourbon and Buffalo Trace Bourbon. Chocolates included Dinstuhl's Fine Candies and two flavors from Phillip Ashley Chocolates plus various international dark varieties.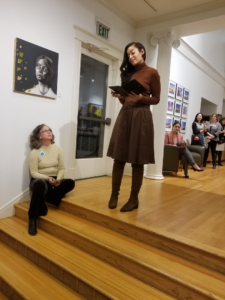 An emotional highlight of the evening came during remarks by survivor of gender violence Lia Roemer who described her journey from abuse to finding her voice in partnership with the Women's Council.
The Women's Council is grateful to donors and sponsors including ANF Architects, Athens Distributing, David Wayne Brown, Old Dominick Distillery, Curt Parker, Spirits of Timber Creek, Catherine Turner and West Tennessee Crown Distributing, Special thanks to board members Bettye Boone, Carol Danehower, Erma Elzy, Cathy Meredith and Shayla Purifoy.
We are also grateful to all who attended the event and who support the Council financially.
Your support makes possible the ongoing work to connect women and girls to safety, to change community attitudes and break silence.