Equal Means Equal screens in May
Memphis Women in Film and Memphis Area Women's Council present three free community screenings in May of the feature documentary Equal Means Equal, an unflinching look at how women are treated in the U.S. The screenings are at Malco Ridgeway (May 2, 7 p.m.), Crosstown Arts (May 8, 7 p.m.), and the National Civil Rights Museum (May 16, 6 p.m.). The film runs 93 minutes. The May 16 screening will be followed by refreshments and a panel discussion.
If you are interested in attending these shows let us know! Facebook event pages for each screening are set up via the Memphis Women in Film page. Visit for details and follow for event notifications.


Memphis Women in Film are female film directors who advocate for greater representation of women and girls in filmmaking roles in the Memphis area. Additional support for these screenings is generously provided by: Church of the Holy Communion; Tina & Bob Fockler; Margaret & Hugh Fraser; Martha & Joe Saab. Contributions are tax-exempt to the extent allowed by law. Donate at fracturedatlas.org


Inaugurate the Resistance exhibition captures
Memphians' experiences in Women's Marches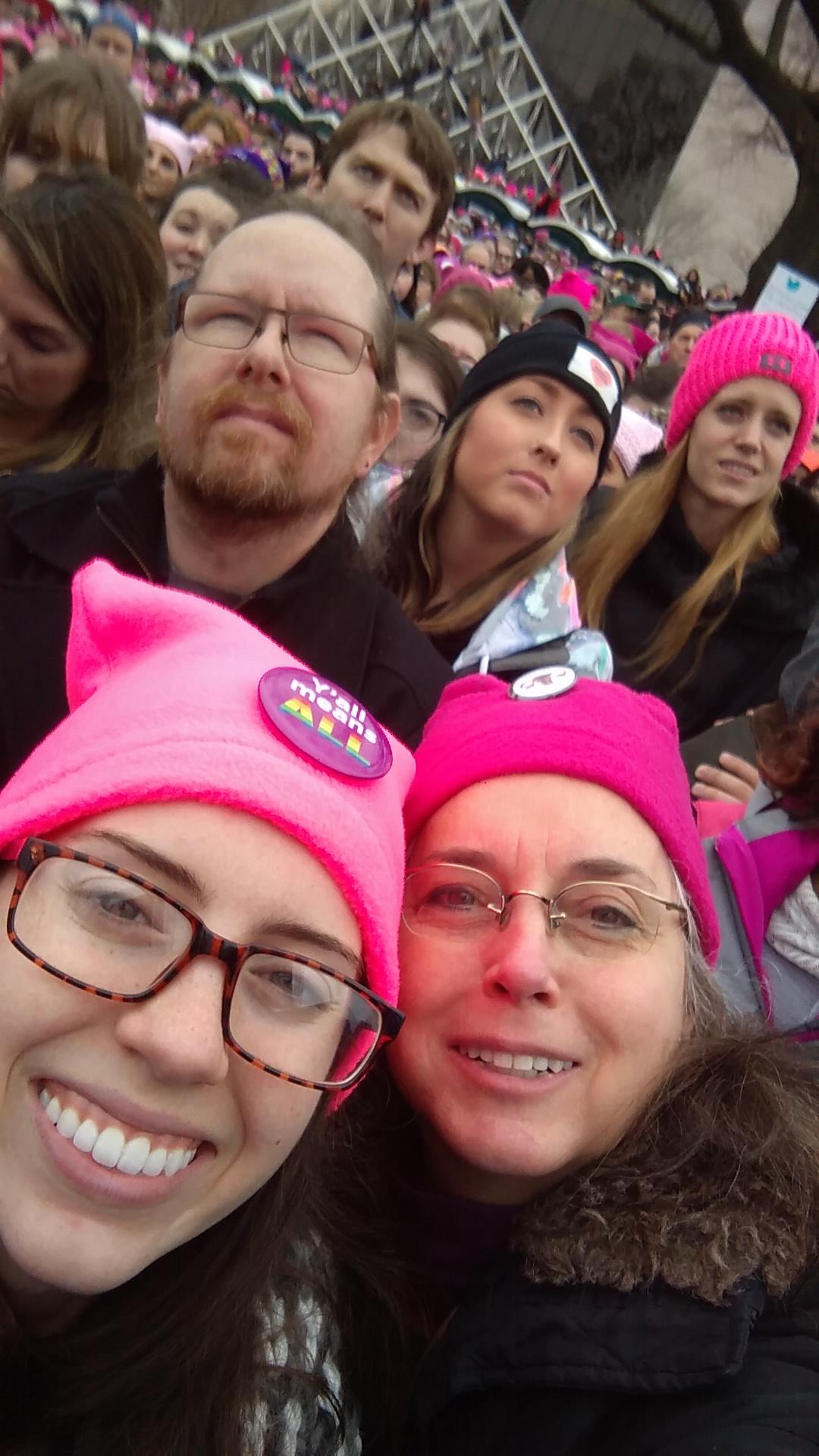 Photographs, audio recordings, footage and mixed media from the Jan. 21 Memphis and Washington, D.C., Women's Marches combine in Inaugurate the Resistance to create an immersive and participatory experience at Crosstown Arts in Midtown May 3-8.


Collaborating artists include photographer Yolanda James, Joann Self Selvidge (True Story Pictures), and Sara Kaye Larson (Maps & Weather Productions), with support from co-curators Leah Keys (Spillit), and Jamie Harmon (Amurica).


Memphians are invited to contribute their photographs for the storytelling wall, and on both opening and closing nights, organizers will record interviews with Women's March participants to share on Storycorps.me. These interviews will be donated to the Crossroads to Freedom Digital Archive at Rhodes College and to the Library of Congress. Submit photos here.


Share a link to InaugurateTheResistance with your friends and colleagues who would like to participate.
Here's a link to our Facebook event. Please invite your friends & help promote the event.




CLICK HERE to support Memphis Says NO MORE in the national 2017 No More Challenge