2019 Memphis Walk a Mile in Her Shoes Date Set
The ninth Memphis Walk a Mile in Her Shoes is set for Wednesday, Sept. 25, 2019, stepping off again from the Ramesses Statue on Central Avenue at the University of Memphis. The event begins at 5:30, rally at 6 p.m. and the Walk steps off at 6:15 p.m.
Once again, the route will be west on Central to Highland, north to Poplar, east to DeLoach and back to the statue plaza. Women's shoes and signs are provided, or men can bring their own shoes. Last year 250 attended the rally and Walk which encourages men and boys to walk in support of ending rape and domestic violence.
Pre-registration is available, or register in person!
---
2018 Walk a Mile in Her Shoes Draws 260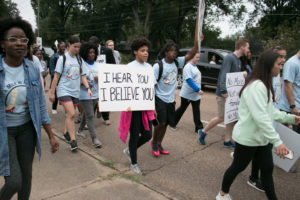 A boisterous line of 237 students and community leaders bearing signs and chanting drew honks and cheers of support last week as they marched along Central, Highland and Poplar in the 8th Memphis Walk a Mile in Her Shoes.
Many men wore women's shoes – high ones, low ones, red, gold, aqua or black.
Fathers brought sons. Mothers brought daughters. Professors, lawyers, police officers, business owners, social workers, college and high school students marched in the demonstration against rape, sexual assault and gender violence.
The 2018 march stepped off from the Ramesses II statue at the University of Memphis after a rally attend by about 260. It was organized by the Memphis Area Women's Council, Memphis Says NO MORE, the Memphis Sexual Assault Kit Task Force and Splash Creative in partnership with the UofM Sexual Assault Prevention and Awareness Coalition, Student Government Association and Title IX Prevention Center.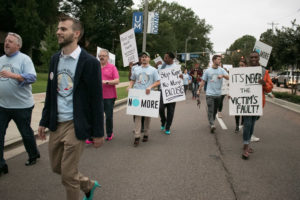 Women's Council executive director Deborah Clubb welcomed and thanked the throng. Nikkino Wesson and Courtney Paige Harrough from SAPAC described the importance of supporting survivors of gender violence and the workunderway on campus.
Kenneth Anderson, UofM director of institutional equity, Antonio Scott from SGA, City Councilmember Worth Morgan and Bridges teen leaders Mohamed Abdo and Devin Dearborn rallied the walkers before leading the way west on Central.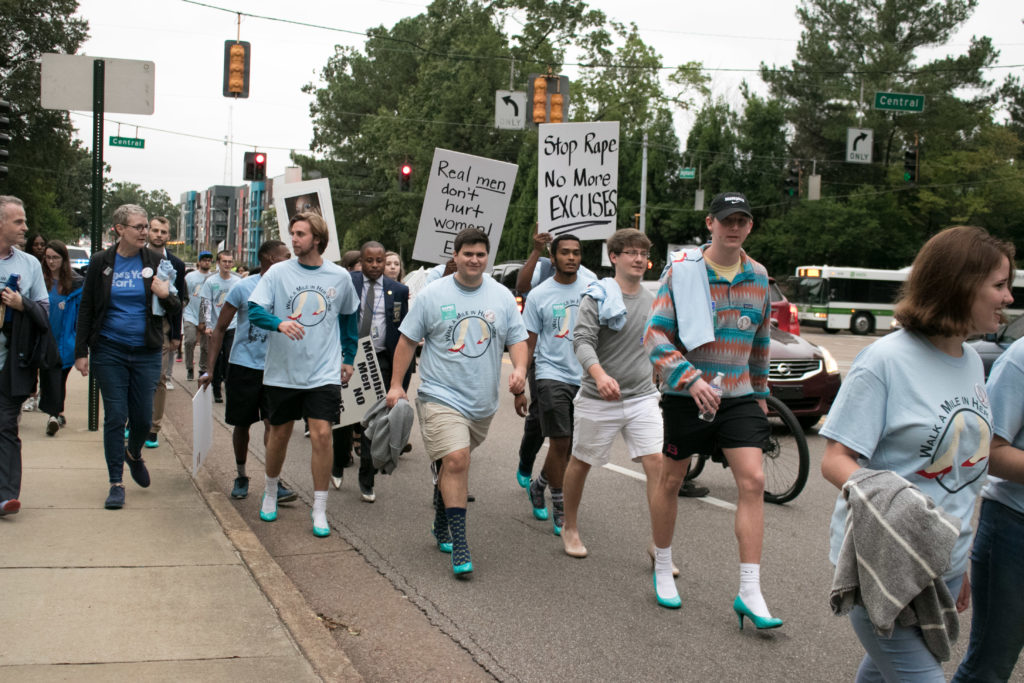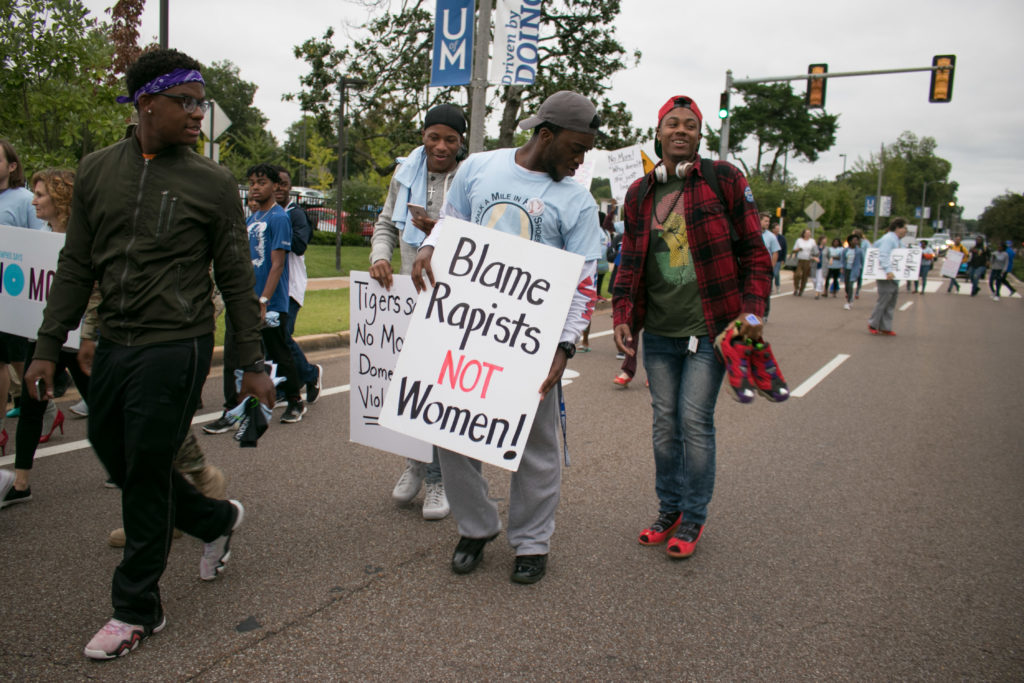 photography by Haley Graham
---